April has been off to an amazing start.  These new releases were absolutely amazing and had my jaw dropping, my heart pounding and my knickers wet. Each one is at the top of my recommendations list for your e-readers!!
Mister Moneybags by Penelope Ward and Vi Keeland
Ends Here by M. Robinson
Twist by Kylie Scott
Mister Moneybags by Vi Keeland
My rating: 5 of 5 stars
I'd like to take a moment to bow down and give praise to the ever impressive and absolutely outstanding collaborative genius duo that is Penelope Ward and Vi Keeland.

Now on to the amazingness that is Mister Moneybags…
This book was so much more than I expected or could have ever imagined. Once I started, I literally couldn't put it down. It was funny, witty, sexy and filled with a completely addictive Telenovela style drama that kept me hooked through and through. So much so, a camera could have panned in for great response close ups like…
Bianca George was awesome. She was funny, quick witted, independent, adventurous and spunky. She was like my spirit animal. Dexter Truitt Jr was totally sexy, smart, kind and quite romantic. Together they were absolutely perfect. The sexual tension was evident from their very first meeting which happens to be the best elevator scene I've come across. Sure you can get heavy petting, insane kissing and crazy hot sex from the typical elevator scenes, but Bianca had BALLS, which opened them up to some seriously funny conversations. I was laughing my ass off just 3% in to the story. That will always stand out and remain memorable for me.
It just got better from there. From Dex's crazy idea to pursue Bianca under a fake persona, to his even crazier problem of being jealous of said guy. But what also touched me was the topic this book touched on. Lies. Big lies and little white lies lead to serious emotional hurt with a potential for chaotic situations. With equal measure of emotion to counter the humor this story had the perfect combination for an entertaining read.
I can't fathom how these two authors manage to top their previous releases, but they do it each and every time. Their talent and genius knows no bounds and their continuous originality in the characters and story lines hook me in every time.
It's impossible to be disappointed with any element in this book. It has everything you could want!!
☑ A sexy millionaire
☑ A spunky, headstrong female
☑ Soap Opera level drama
☑ Super high levels of sexual tension
☑ So many LOL moments
☑ Passion and romance
This all totaled up to be an unforgettable and must recommend read!
FAVORITE QUOTES:
An off sensation suddenly came over me. One I could honestly say I had never felt before. It was jealousy. But not just any jealousy. Jealousy of my own f*cking self. Suddenly, Jay wanted to f*ck up Dex in the worst way.

"I want to help you relax before we leave."
"How are you going to manage that?"
"It's time your pu**y became acquainted with my mouth."

I smiled back and looked Dex in the eyes for a long while. What was staring back at me was absolutely beautiful. Not the man himself, but looking into his eyes, I saw love in its purest form. It was honest and open and willing to give me anything I wanted.
Available Now on Kindle, Paperback and Audiobook
Ends Here by M. Robinson
My rating: 5 of 5 stars
Damn! I thought part one of Creed and Mia's story was epic. Ends Here had so much more!!!
Ends Here isn't just an ending to their story. It's the beginning of a new and touch chapter to the saga that is their life story. It picks up exactly where Road to Nowhere leaves us and Mia is in danger.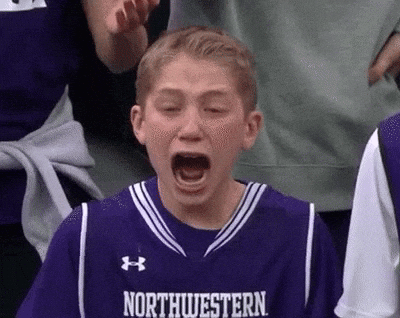 While Creed works hard to protect Mia from an unknown enemy, she and him grow closer in their relationship. Now that Creed has stopped pushing her away, they work to planning their future. The problem is, she's also spending much more time with his brother, Noah and finds her self torn between them. She loves Creed, but deep down Noah stirs feelings in her that she works hard to ignore. Her heart belongs to Creed, so she's using that organ to override what her body is feeling.
I can't give too much away. Their story is way more intense and better experienced for yourself. I know it was a ride I thoroughly enjoyed. I cried for each character equally. My heart broke for Mia, Creed and Noah… but I have to say I'm #TeamNoah all the way. Which team will you join?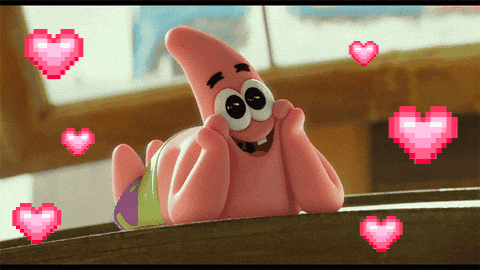 FAVORITE QUOTES:
"You, Mia. Bein' with you is my favorite f*ckin' thing to do."

"I need to see you. Hold you..f*ckin' feel you. And it's takin' everythin' in me, not to f*ckin' kiss you right now and remind you who the f*ck you belong to."

"You were always wit' me, Mia. No matter where I went, where I've gone, what I've seen and what I've done…you have never not been wit' me. You've always been my home."

All I ever wanted was for you to be happy, and if it's not wit' me, then at least I have the memory of the love of my f*ckin' life."

"Jesus Christ, you're my everythin'. You'll always be my everythin'. The little girl who f*ckin' saved me from myself more times than I can count. The same one who made me realize what love was, what havin' the love of a good woman felt like. I never deserved you, baby, but God, I don't f*ckin' care."

We were lobsters that got lost at sea, but made their way back to each other.
Start Creed and Mia's story TODAY =>Road to Nowhere +  Ends Here
Twist by Kylie Scott
My rating: 5 of 5 stars
I loved Twist so much! I adored Lydia and quickly fell for Vaughn while reading the first book in this series (Dirty)…but none of that compared to my connection with Joe and Alex. They didn't get off to a good start but their pace and personalities just kept me rooting for them and looking forward to tham "boom" moment when they come to their senses. You won't believe when it happens to Alex.
Alexandra Parks is a graphic designer from Seattle who starts an online friendship with a gorgeous restaurator from Idaho. She's slightly antisocial, sarcastic and a sex crazed woman and is officially my spirit sister. After a surprise visit, she finds out she's been catfished. But lucky for her she couldn't have been catfished by a better guy.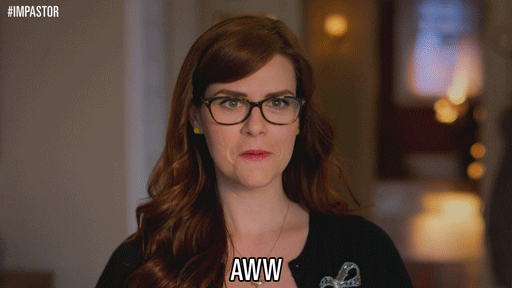 Joe Collins is the sweet, hardworking older brother to one of the Dive Bar owners. He only meant to make a friend and have someone to talk to outside of his circle of life long friends. He never expected her to show up unannounced. Joe was so fricking adorable. On the outside, he was burly and manly and on the inside he was a marshmallow with a heart of gold. He was so caring and giving and worked hard to make sure he was available to help everyone he cared about.
You see? Alex and Joe couldn't have been more different. Complete and total opposits yet, they were absolutely perfect for each other.
Twist was FUNNY and sweet and a great example of not 'judging a book by its cover', so to speak. Alex thought the handsome Mr. GQ type was what she was looking for and finds out her soulmate lies in a Lumbersexual hottie who's great with his hands. Case in point?…looks don't make the man. Personality and how he treats people is the most attractive trait.
=> Start the Dive Bar SeriesTODAY <=
FAVORITE QUOTES:

"Mind you, I didn't have a clue then how cute you looked in your Little Miss F*cking Sunshine panties."
Huh. I cocked my head. "You flirting with me, Bigfoot?"

Fingers dug into my hair and his mouth covered mine, hot and hungry. There was no going slow. We were a car crash, a catastrophe. His tongue in my mouth and my hands pushing at his coat, tearing at his T-shirt. One large hand slid down over my spine, grabbing my ass and kneading, while the other cradled the back of my head.

Butterflies didn't cover it. There were pterodactyls inside my stomach, swooping and screeching and flying around. Not even they, however, could compete with the throbbing ache in my pu**y.

Joe, the man formerly known as just my friend, was some kind of a f*cking sex god.